Power Flushing
Power Flushing Services Norfolk
Is your home's central heating system working below par, getting noisier? Is your hot water supply getting more and more tepid? And are the power bills zooming higher than before? Your heating system may be in need of a power flush to clean out all the accumulated sludge and corrosion deposits choking functionality.
Across Norwich, EPH Services provides foolproof and efficient power flush services to remove sludgy deposits and restore your central heating to optimal working order. Post power flush, you get:
1. Warmer interiors
2. Dependable hot water
3. Lower fuel bills
As power flush pros, we recommend power flushing immediately before fitting a new boiler to your existing system to prevent noisy, subpar and costly central heating. We know from experience that most in-use systems hold corrosion and sludge inside even if the problems are less than apparent.
Our engineers connect power flushing pump into the heating system to loosen and move out sludge and corrosion deposits. Then we force fresh clean water through the heating system that pushes out contaminated water and cleans out radiators for better heating and lower bills.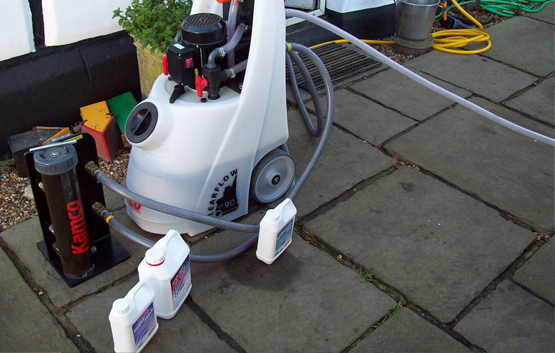 The comprehensive cleaning of the boilers will ensure the proper operation of the boiler. And, our objective is to give you the adequate and inclusive power flushing services in Norfolk, Norwich so that your appliance will function according to your requirement. Our professionals have a good knowledge about the system and they will execute the task competently. And, our power flushing systems will wipe out all the sludge that will block the way of the flow. Thus, it will increase the lifespan of your boiler along with decreasing the electricity bills. So, if you find any obstruction in your boiler system, then contact us immediately.
Wherever you are in Norwich, give us a call at 01603749357 and our trained power flush experts shall be happy to visit your premises, assess your requirement, give a quote and undertake precision power flush work.